Semi Automatic Shrink Wrapper GPK-6030
Shrink Wrapper and Heat Tunnel > Semi Automatic Shrink Wrapper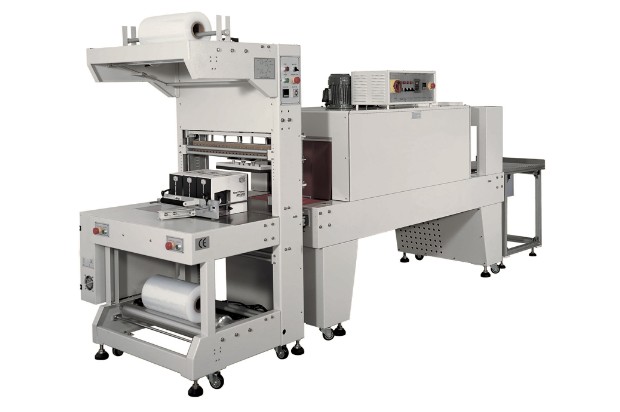 kkkkkkkkkkkkkkkkkkkkkkkkkkkkkkkkkkkkkkkkkkkkkkkkkkkkkkkkkkkkkkkkkkkkkkkkkkkkkkkkkkkkkkkkkkkkkkkkkkkkkkkkkkkkkkkkkkkkkkkkkkkkkkkkkkkkkkkkkkkkkkkkkkkkkkkkkkkkkkkkkkkkkkkkkkkkkkkkk

This type machine is used for packing products with or without a trays; also suitable for shrink wrapping products such as electric appliance, auto spares, furniture, floor board etc.

Technical features

GPK-6030+GPK-6035 is a highly economic machine you can push the product through manually or pneumatically sealing the package which enters the tunnel automatically, it uses PE film to pack products.

Basic parts

GPK-6030 Has a specially designed sealing cutter , resulting in a perfect sealing line, avoids the film from sticking to the cutter.

The covered cylinder setting enhances the convenience for the operator, with a rear pressing device assures that very light products do not shift while sealing.

The front frame is adjustable according to different product sizes.

GPK-6035 has double imported blowing motors assure the hot air inside the tunnel is consistently even, making the shrinking effect more compact.

S

olid steel roller covered with silicone gel pipe or chain conveying or durable silicone gel.

The conveying speed is controlled by transducer, stepless.

The short shrink tunnel lowers the power consumption and assure the shrink effect.
Technical Specification
| | |
| --- | --- |
| Model | GPK-6030 |
| Machine dimensions LxWxH (mm) | 1370×920×1800 |
| Machine packing size LxWxH (mm) | <700 |
| Sealing cutter size/Tunnel size LxWxH (mm) | 700 |
| Infeed conveyor height (mm) | 850 +/-50 |
| Sealing temperature/shrink temperature | 0-200? |
| Packing speed (pcs/min | 0-12 |
| Netweight (kg) | 390 |
| Power (kw) | 1.5 |
| Power supply | 3220V/380V 50/60Hz |
| Air pressure | 6 |
| Film used | PE, PVC |